Sponsor a Project
Strange Fruit
Strange Fruit is a large work-in-progress that incorporates elements of installation, performance, and education. It will be shown at Lord Gallery in May 2018 at the Without Borders exhibition.
The installation portion of the project includes the suspension of thousands of gold-leafed afro picks and video projection of footage gathered in New York City, Maine and elsewhere. Time-based performance will take place in the installation space in the form of spoken word and movement. This work accompanies a series of interactive and educational experiences called WOKEshops.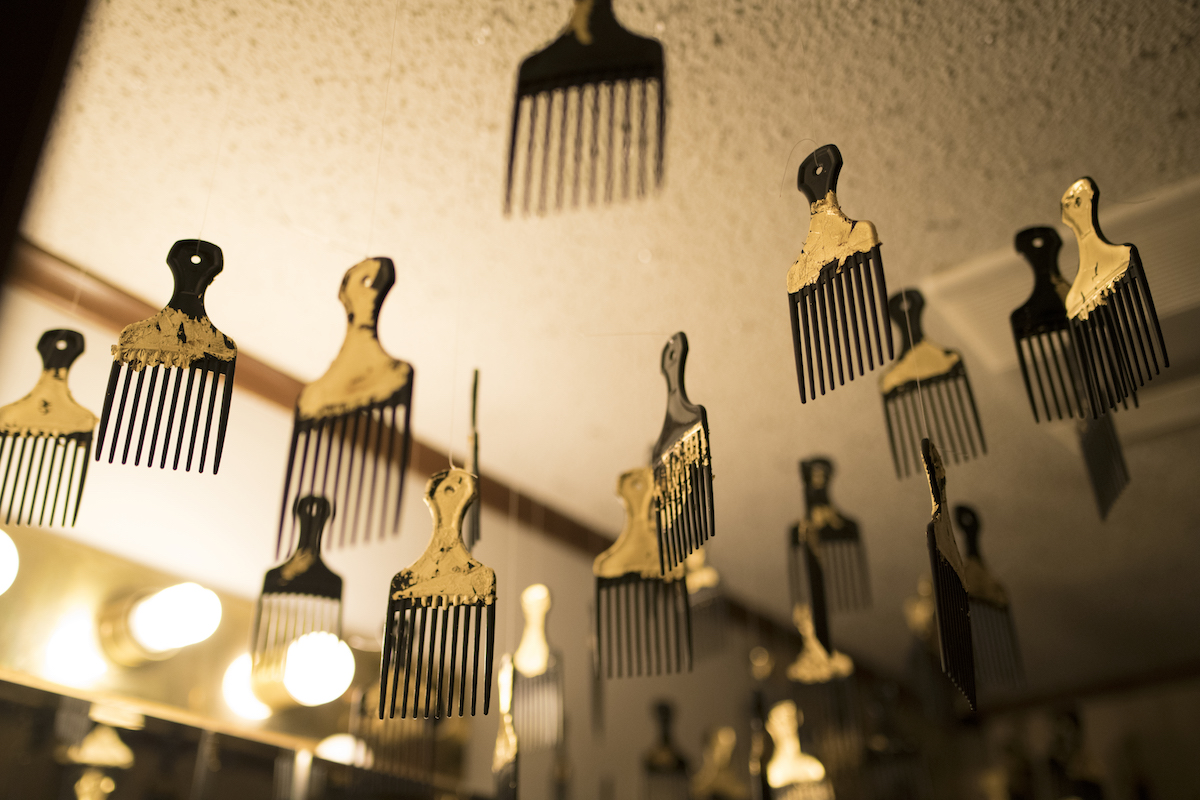 Due to the scope of this project, donations contribute to a variety of exspenses that include travel, equipment, time, development of educational material, as well as the cost of installation materials (picks, gold leaf, adhesive, etc.). There is no contribution too large or small.
Have some energy to spare? Want to be a part of something creative and fun? Join Eleanor as an Artist Assistant Volunteer.
Learn more about University of Maine campus-wide iteration of Brown Paper Bag Test on exhibition this February for Black History Month.